http://www.cbc.ca/news/canada/manitoba/manitoba-rcmp-investigates-video-of-man-throwing-puppy-1.3697744
Chemawawin RCMP have arrested an 18-year-old man in relation to a disturbing case of animal abuse after a Facebook video surfaced online showing a man in rural Manitoba throwing a puppy into the air and onto pavement.
RCMP confirmed the video was filmed in Easterville, Man. and allege the male arrested is responsible for throwing the puppy.
The male has yet to be charged and remains in custody.
CBC News has decided not to share or broadcast the entire video, which has been shared hundreds of times online.
The video begins with a man in a red T-shirt holding a brown-coloured German Shepherd puppy in his arms.
He pets the dog while another man laughs and says "the dog killer."
Manitoba RCMP have made an arrest in connection with a disturbing case of animal a abuse. (CBC)
"I'm not going to kill it, I'll feel bad," says the man holding the puppy.
He then throws the animal underhand up in the air about six feet above the ground. The dog lands audibly on pavement.
The puppy yelps when it hits the ground and continues to yelp until the end of the video.
The animal appears to be injured, sitting on its hind legs and crying in pain.
"F--- man. That's f---ed up," a man is heard saying in the recording.
Puppy paralyzed, says Manitoba Underdogs
The puppy was located by community volunteers and has since been taken into the care of a dog rescue organization, said RCMP.
Manitoba Underdogs Rescue said they are treating the dog, a female, for her injuries. A Facebook post from the organization says she is not moving and unable to walk and will be seen by a emergency veterinarian.
"She's drinking water, which is great. She's in pain, she is whimpering. She can't move her back legs at all. They did give her some wet food and she is eating a little bit, which is great," said Desiree Klippenstein, media co-ordinator with Manitoba Underdogs.
"She can't weight-bear at all on her left side. She does pull herself across the floor a little bit, but she is in pretty bad shape."
Manitoba Underdogs have named the puppy Asha, which means "life and hope."
#chiens
#cruauté
#maltraitance
_________________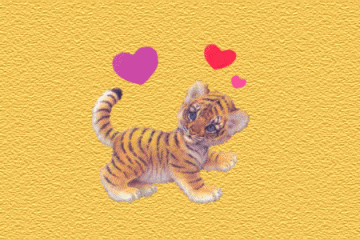 Choupi91 - "Le monde pourrait vivre sans tuer ni animal ni végétal (MONOD Théodore extrait de: Livre de Théodore)"

Choupi91

Administrateur/Fondateur




Nombre de messages

: 100964


Age

: 55


Localisation

: Essonne


Date d'inscription :

31/05/2006

Action dans la PA


Description

:



---
Permission de ce forum:
Vous
ne pouvez pas
répondre aux sujets dans ce forum