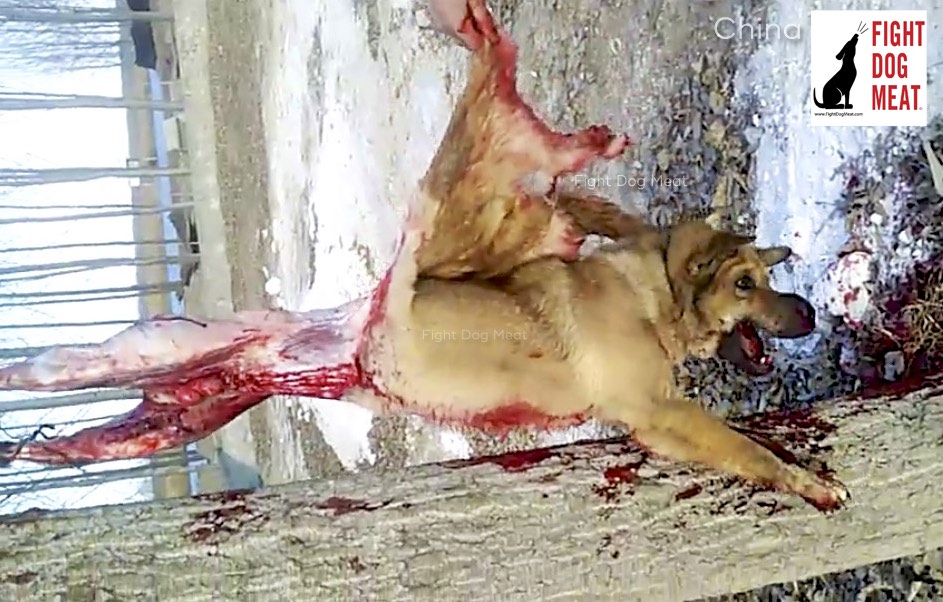 China: Skinned Alive, Another Dog Meat Dog
Yet another dog meat dog in China is filmed being skinned alive. There is not a thing on earth to justify skinning any animal alive! How can a human being refuse to acknowledge cries of agony? The
video is posted at the bottom of this article,
with a warning sign attached to it. There is a possibility this particular video was filmed by a dog eater, who is just as guilty as the butcher.
In dog meat countries commercial dog slaughterhouses brutally kill massive numbers of dogs each day. However individual people who slaughter dogs for their own use, or to sell the meat locally are more likely to inflict horrific gross animal cruelty.
Individuals such as the dog butcher in this video have all the time in the world to take pride in their butchering work. They are so used to perpetrating barbaric acts of cruelty they have become immune to screams of agony and cries for mercy!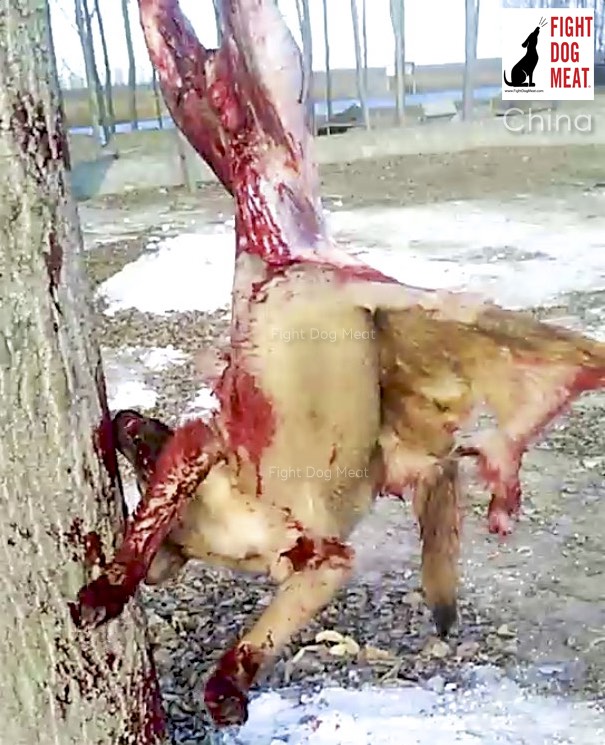 Lire la suite sur Fightdogmeat
#chiens
#cruauté
#maltraitance
_________________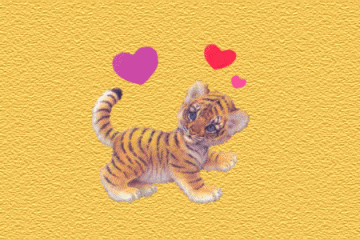 Choupi91 - "Le monde pourrait vivre sans tuer ni animal ni végétal (MONOD Théodore extrait de: Livre de Théodore)"

Choupi91

Administrateur/Fondateur




Nombre de messages

: 101368


Age

: 56


Localisation

: Essonne


Date d'inscription :

31/05/2006

Action dans la PA


Description

:



---
Permission de ce forum:
Vous
ne pouvez pas
répondre aux sujets dans ce forum