At One Green Planet, we know how easy is to become attached to animals, even
if we barely know them
. After all, some stray animals are
incredibly sweet
and will show an enormous amount of affection to anyone who
gives them attention
. You would think that this type of thing would be different in say, a war-ridden country, but apparently it's not. In 2008, a soldier by the name of Christine Weber Bouldin was serving in Afghanistan when she
came across a very special feline
. This kitten did not catch Christine's eye just with her cuteness, though. It was immediately obvious to the soldier that something was wrong with this tiny creature because she seemed to have difficulty walking and kept flipping over every couple of steps. It turned out that the
kitten
had Cerebellar Hypoplasia (CH), a non-progressive disease that affects motor skills.
This did not deter Christine from falling head over heels for the little one, though. She instantly decided that she was not leaving Afghanistan without arranging for the kitty to
come with her
, or at the very least make arrangements for an
adoption
.
First, Christine paid a driver $300 to transport the kitty, now named Felix, from the base over to a nearby pet shelter who agreed to look after the kitty until Christine could fly to the states.
_________________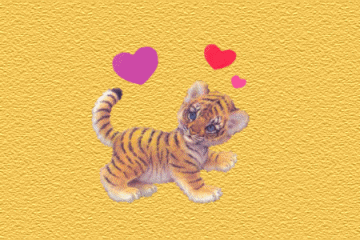 Choupi91 - "Le monde pourrait vivre sans tuer ni animal ni végétal (MONOD Théodore extrait de: Livre de Théodore)"

Choupi91

Administrateur/Fondateur




Nombre de messages

: 101522


Age

: 56


Localisation

: Essonne


Date d'inscription :

31/05/2006

Action dans la PA


Description

:



---
Permission de ce forum:
Vous
ne pouvez pas
répondre aux sujets dans ce forum