http://wamiz.com/chiens/actu/david-rosenfelt-l-ecrivain-qui-a-sauve-4-000-chiens-3819.html
David Rosenfelt is an American writer, but also before a big dog lover, to whom he dedicated his life. Author of 14 crime novels since 1995 he leads a partnership with his wife, Tara Foundation, through which he saved some 4,000 dogs.
5 days, 25 dogs, a crazy adventure
Dogtripping in his new book, he tells his incredible journey, undertaken through the United States along with 25 dogs, his wife, and 11 volunteers. "If you talk to 10 other people who participated in the trip, they will tell you it was the greatest adventure of their lives They are so much fun -. But I hated it," he tells the site Today . com.
"I hated it because everything we did was so complicated. You can not just stop and walk the dogs on the road. We took a plastic fence and a dog park installed at each location where we would. "
Thousands of dogs saved from euthanasia
Over the past 18 years, David and his wife Debbie have saved thousands of euthanasia of dogs, and tried to find them a family. And the poor beasts "inadoptables" as too old, or sick, remained with the couple. Thus David and his wife became the proud owners of 25 doggies. Most are Golden Retrievers, other cross, the vast majority of large dogs as more difficult to place in homes.
The couple spends about $ 1,000 (750 euros) per month to feed all those dogs, and $ 30 000 (€ 22 500) per year on veterinary bills. But it would take more to discourage and prevent them from taking care of their protected.
"It takes really special people to adopt older dogs, and people really, really special to adopt large dogs aged" said admiringly Cindy Spodek Dickey, one of the volunteers who took part in the 5-day trip from California and Maine. "But these dogs! They have such big smiles on their faces. It is rare to see so much love and joy ... Everyone deserves a wonderful life. The world is a better place because of people like David and Debbie "she excites.
A new life in Maine
For years the couple planned to leave the Orange County and moved to Maine. And it is in September 2011, David and Debbie have taken the plunge. If a move with an animal is not always easy, it becomes a hassle with 25 dogs!
This is aboard caravans that traveled the whole company. A grueling journey, but worth it. David and Debbie are now living with 21 pooches in a large house overlooking a lake and furnished to provide the greatest possible comfort sick dogs.
Two years after the move, the couple is still surprised to be able to mobilize 11 people to organize such a trip. Especially since the majority of these volunteers were strangers, dog lover, and readers of David Rosenfelt from the 4 corners of the United States "They all flew to California to help us. These people are amazing . This was not an easy journey. "
The self-proclaimed "band of fools" is now in contact. And all are very happy to see their journey told in a book. Some even dream of a film adaptation!
Dogtripping just been published in the United States, and is not yet available in France. We have only to take our troubles patiently!
_________________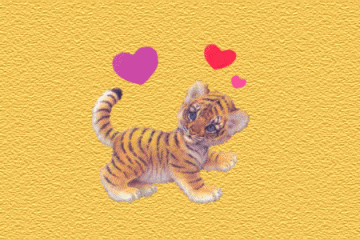 Choupi91 - "Le monde pourrait vivre sans tuer ni animal ni végétal (MONOD Théodore extrait de: Livre de Théodore)"

Choupi91

Administrateur/Fondateur




Nombre de messages

: 98206


Age

: 55


Localisation

: Essonne


Date d'inscription :

31/05/2006

Action dans la PA


Description

:



Sujets similaires
---
Permission de ce forum:
Vous
ne pouvez pas
répondre aux sujets dans ce forum